1855
The Denis company was founded by Louis Denis. It was located rue de la Filanderie, in the city center. Louis Denis (1823-1900) was a young carpenter apprentice. Touring France after his apprenticeship, he decided to take up mechanics. The Denis company will produce winnowing machines.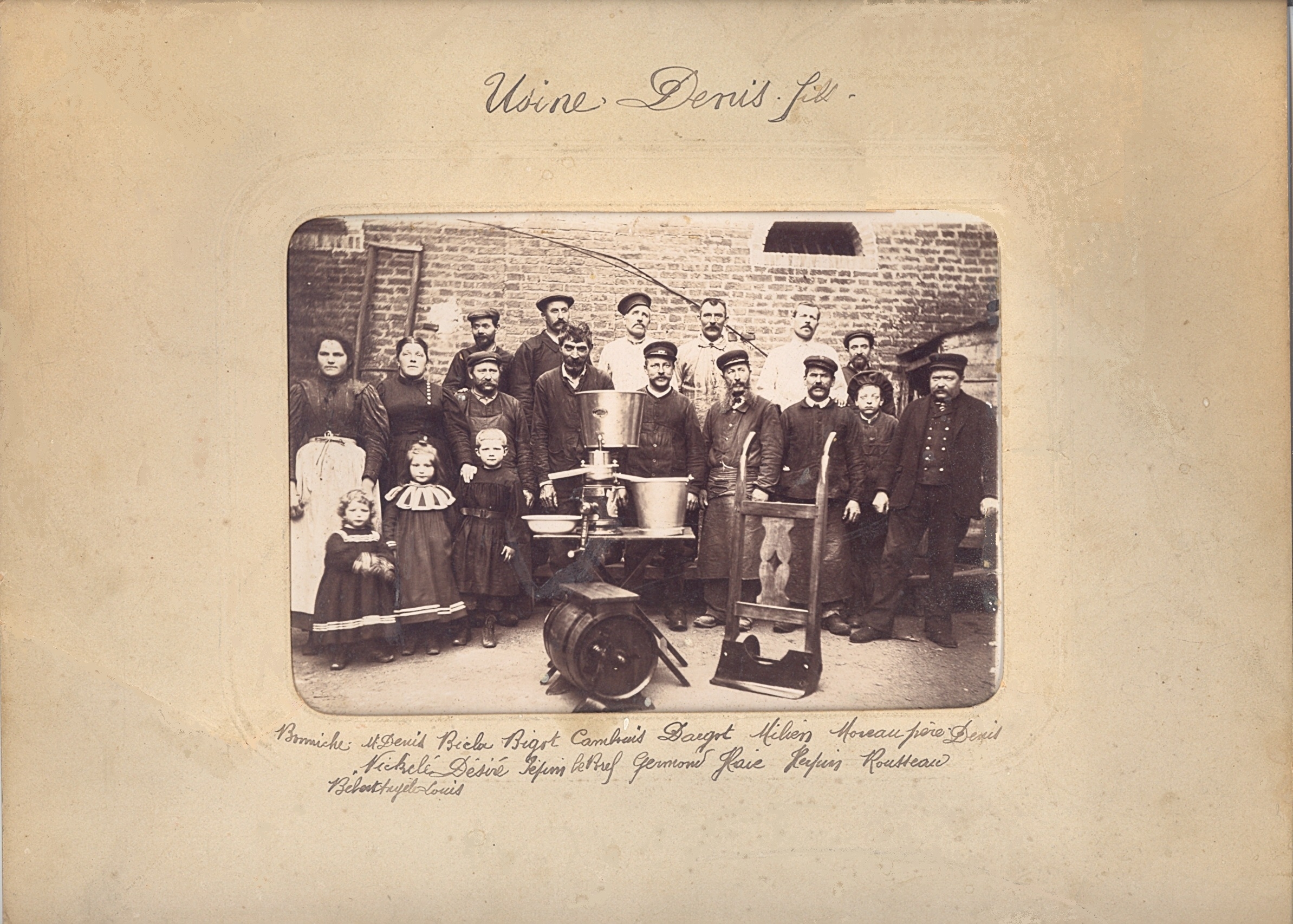 1886
Louis Denis son (1857-1912) succeeded him. The first alveolar sorter will be constructed by Denis and awarded at the Paris contest in 1889.
1899
The company is transferred in a more industrial site, rue du Mail.
The company has a worldwide reputation and exports already in 22 countries at the end of the 19th century.


1912
Death of Louis Denis. His son, Louis-Raymond, had to do his military. Meanwhile, Angèle,his mother will run the company till 1918.
1919
Louis-Raymond, third of name, takes the lead of the company. The company experienced a prosperous period after World War I, followed by the economical crisis in the thirties.
1933
Death of Louis Denis. His son, Pierre, 9 years old, is still a schoolboy. The company will be run again by a woman : Marthe Denis.
1941
Pierre Denis (1924-2011) was only 17 when he takes the company's management.Then the company has 12 employees.
1944
The plant is shelled by the US Airforce.

1947
A fire burns down the workshop, that will be rebuilt and extended...

1963
Rue du Mail became a residential street. A new plant is built in the suburbs. Today it is located at the entrance to the industrial park of Brou.

1982
Inauguration of the Louis Denis avenue.



1985
Extension of the workshops. Their surface is extended to 200,000 ft² of covered area on a 860,000 ft² ground.

1988
The output raises to 300 metric tons per hour.

1998
Stéphane Lizambard (born 1973) grandson of the company's CEO, Pierre Denis takes over the head of the company. The company is awarded with the ISO 9001 certification.
2000
New extension of the buildings. Their total covered area raises to 240,000 ft².
Commissioning of first laser cutting machine.
2002
Stéphane Lizambard takes the company's management.
2013
Extension of the range to the flow rate 400 T/h.
2014
Production of the first grain loading port of Ile de France in Corbeil-Essonne.
2015